Finally after a long wait, I bought this Sony Cybershot DSC W110 Digicam from Hyderabad Central yesterday. Actually Deepak came to my room and said there is huge offers on Digicams in Hyderabad Central. I didn't think twice and me, Pankaj, Bansi and Deepak headed to Central. But we found that there were no offers on Sony. But I had already decided to buy this model. So who cares for the offer. After a few minutes of bargaining ( i suck at bargaining ), I bought it for Rs. 9600 ($210).BTW I bought it from Third I Digital shop.
Features : 7.2 Megapixels, 4x Optical Zoom, High Sensitivity ISO3200, 2.5″ LCD Display, Face Detection, Smile Shutter, Full HD.
Accessories : Camera + 1GB Memory Card + Battery Charger + Battery + USB, Audio/Video Cable.
Gift : The shop keeper offered a scratch card with the camera. And I won three days and two nights holiday anywhere in India 😀 Nice.. aint it 🙂
We clicked some shots in Central. Here are few.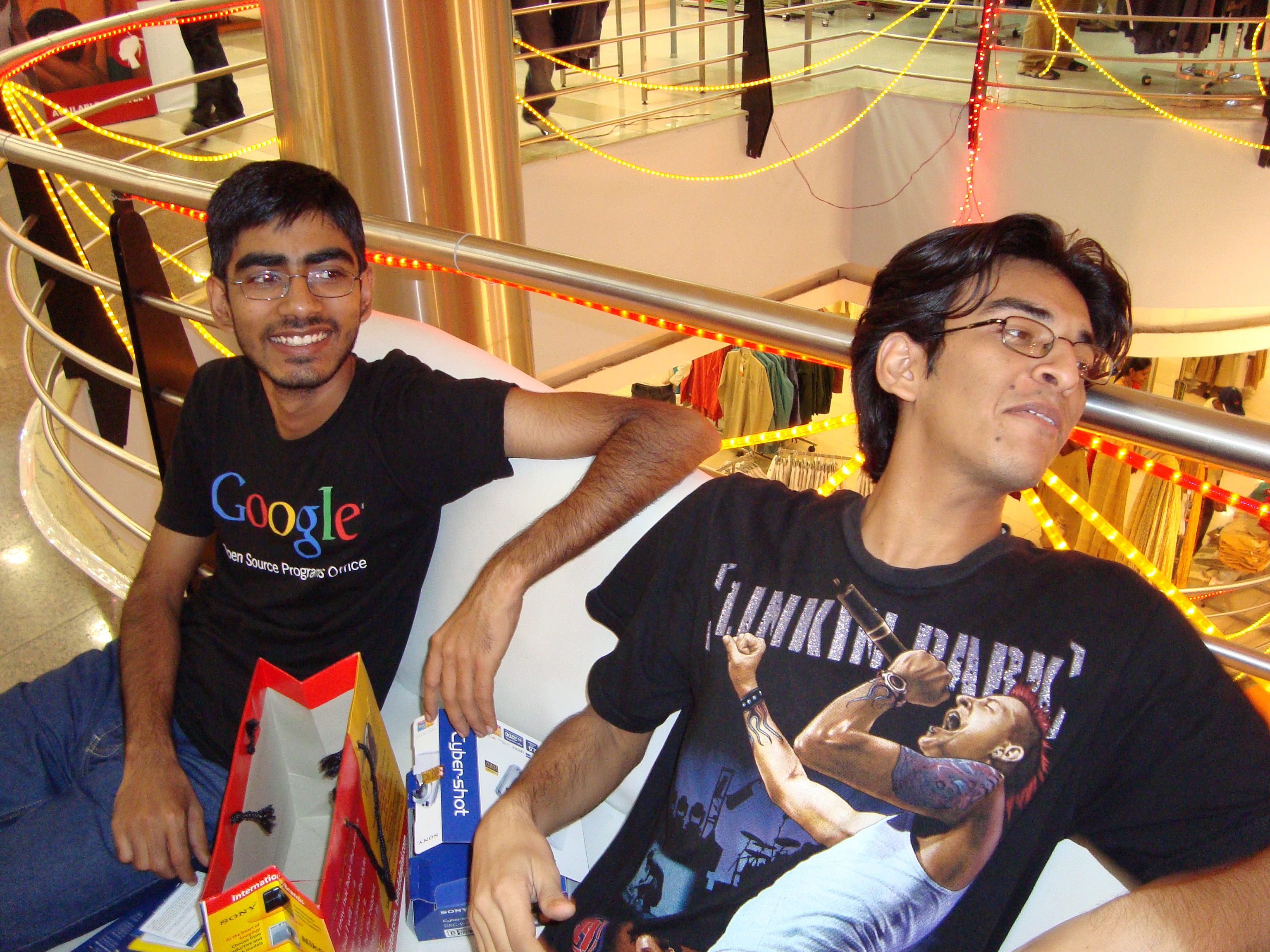 Left to right : Kulbir Saini, Nitin Bansal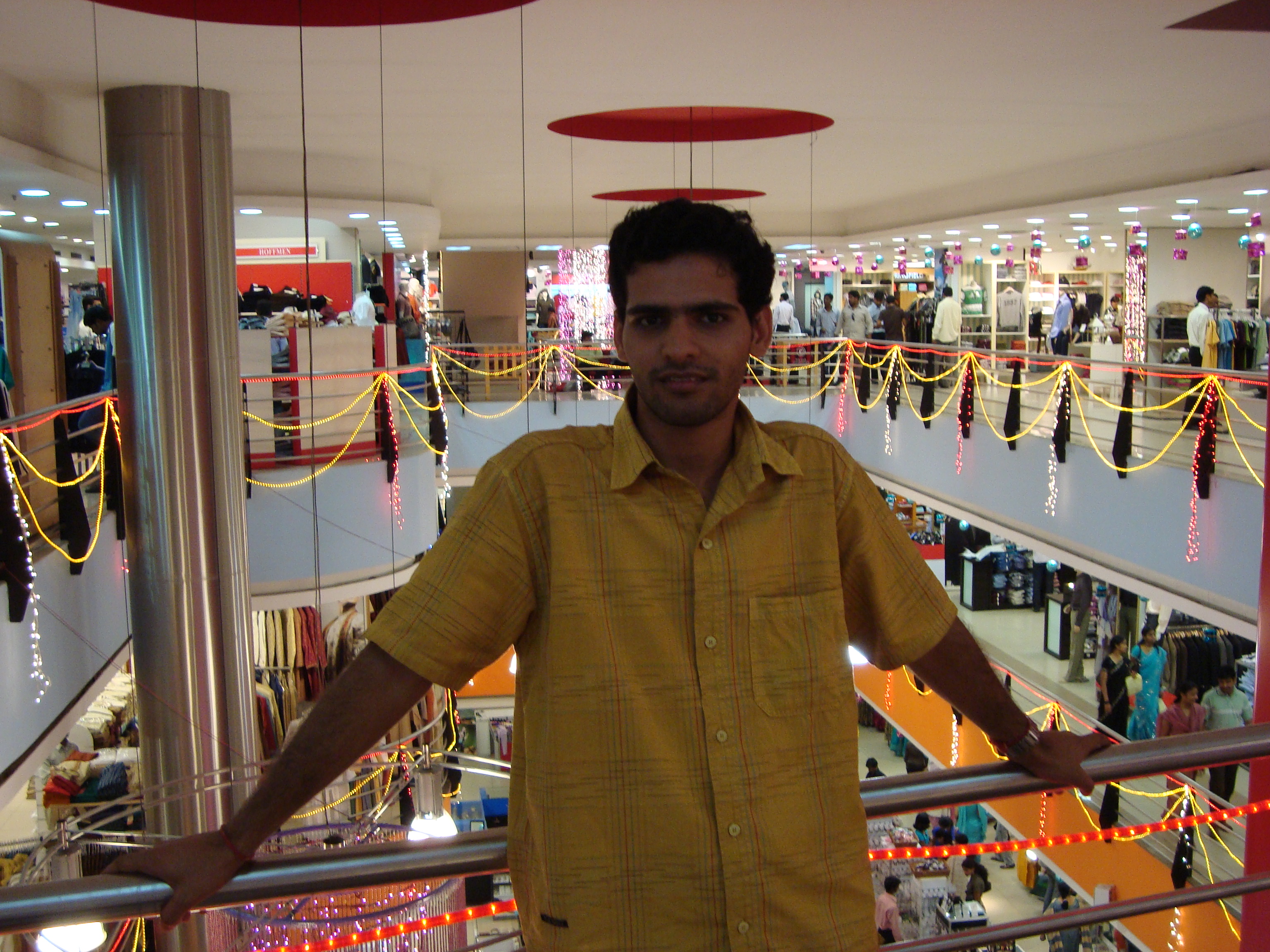 Deepak Vig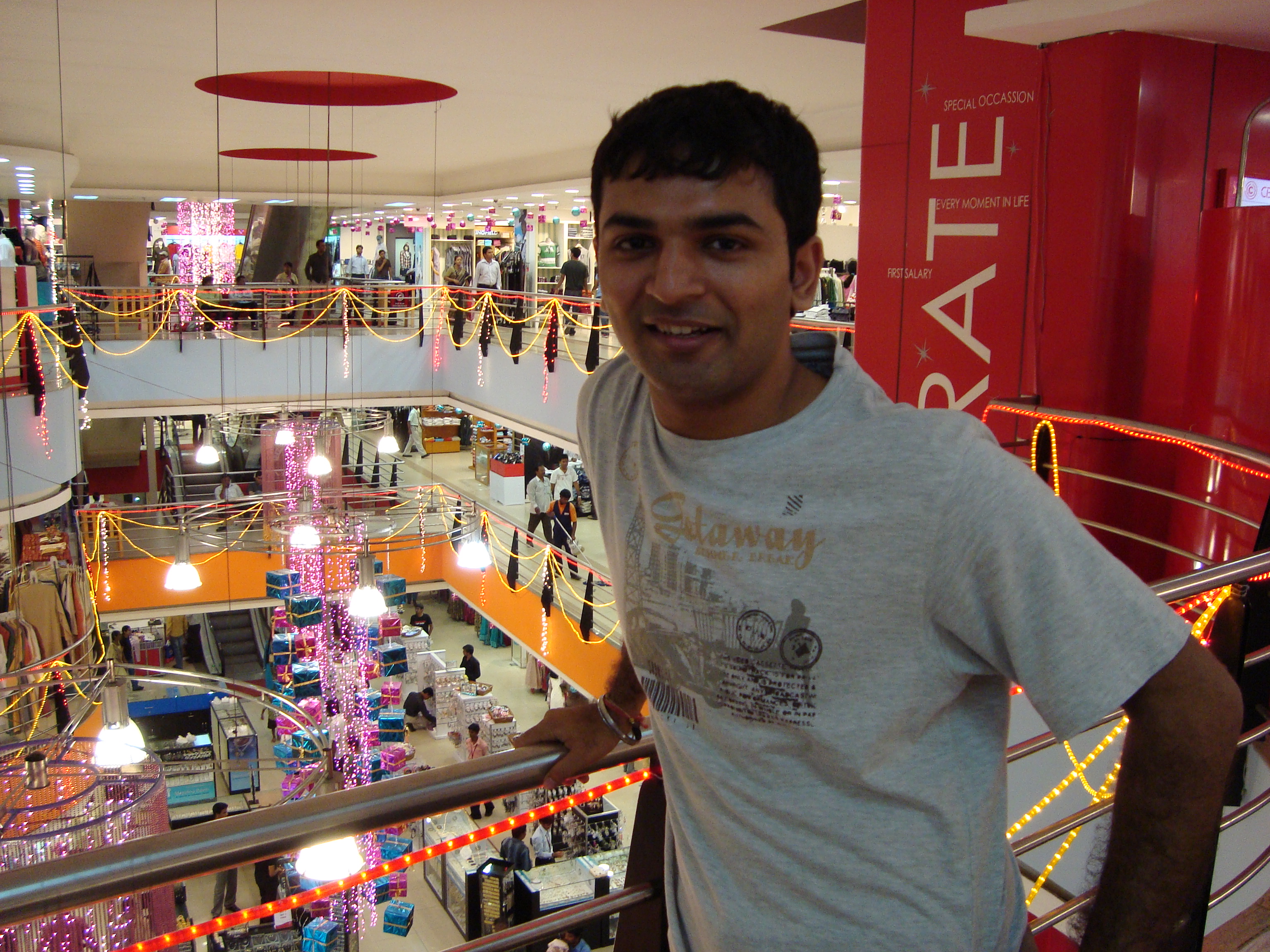 Pankaj Saini
Then We headed to my favorite destination in Hyderabad, City Center. We had burgers as usual. Pankaj did some shopping while we "ogled" at few "good looking" girls. We moved to crossword (a boook shop in City Center). We decided to leave for home. As we came out of Crossword, there were some dandia performance by some group. We captured some shots there as well.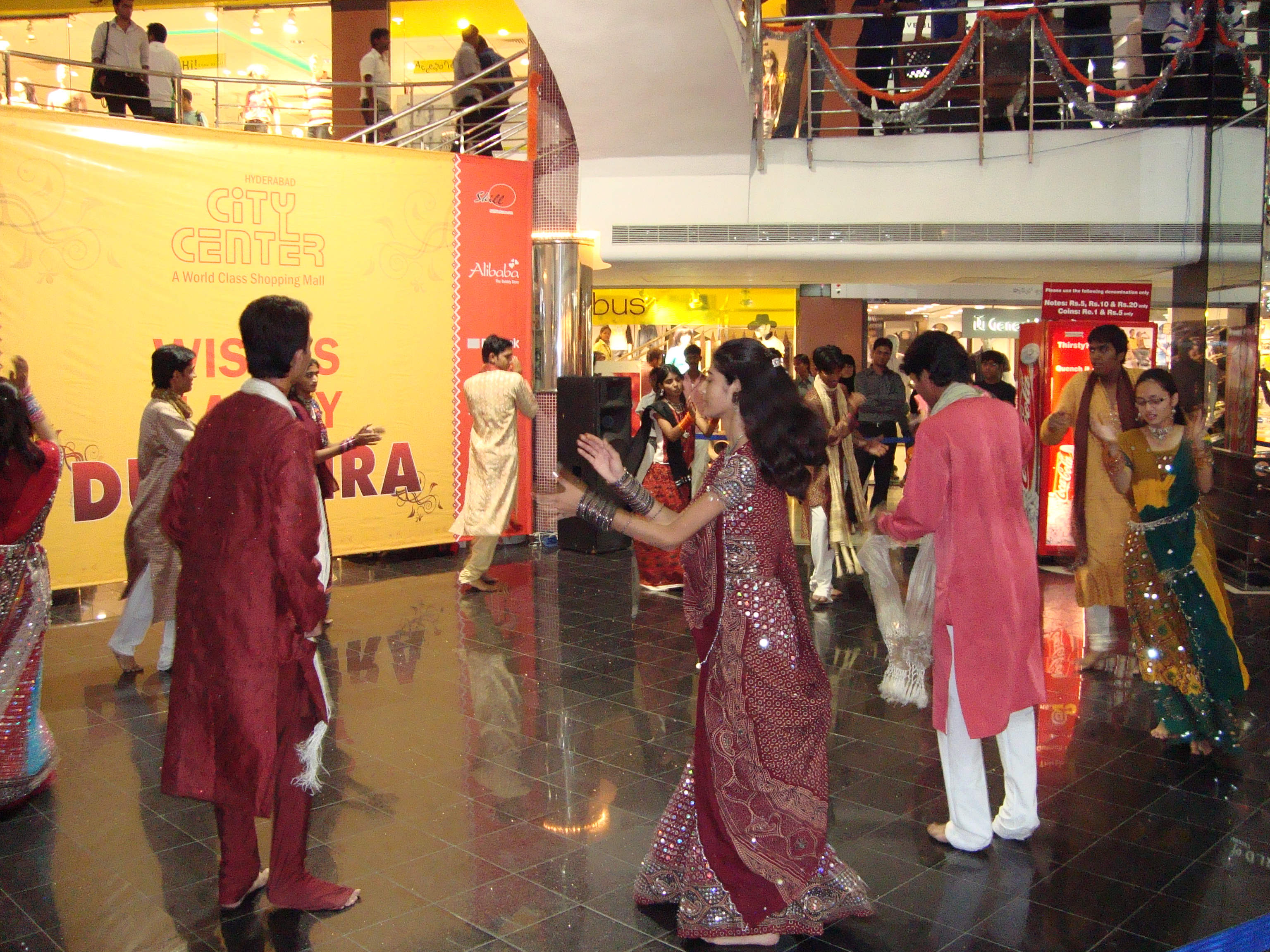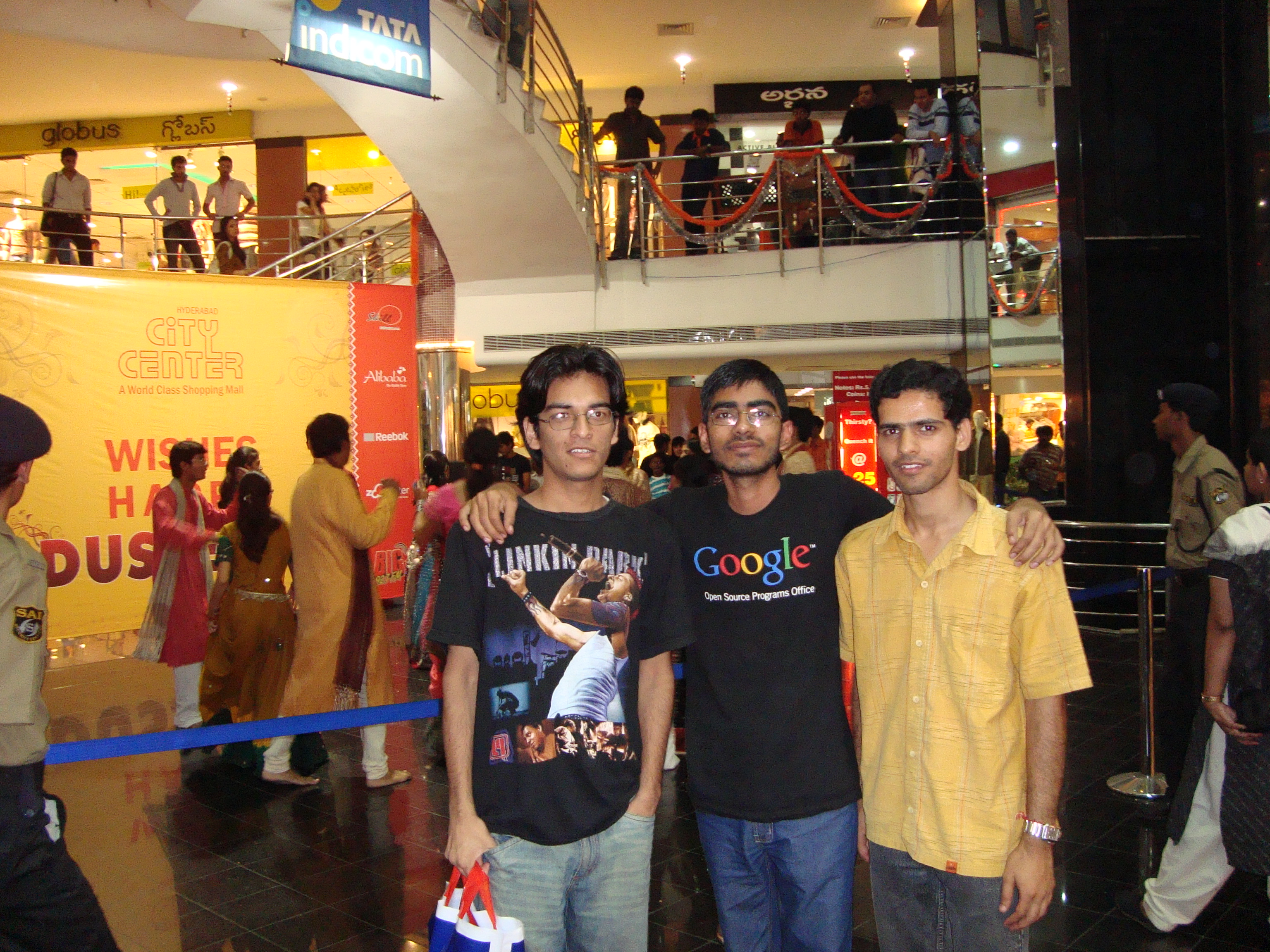 Left to right : Nitin Bansal (Welcome to Sajjanpur wala Bansi :P), Kulbir Saini, Deepak Vig
Few more shots and we headed back to the divine place .. IIIT Hyderabad 🙂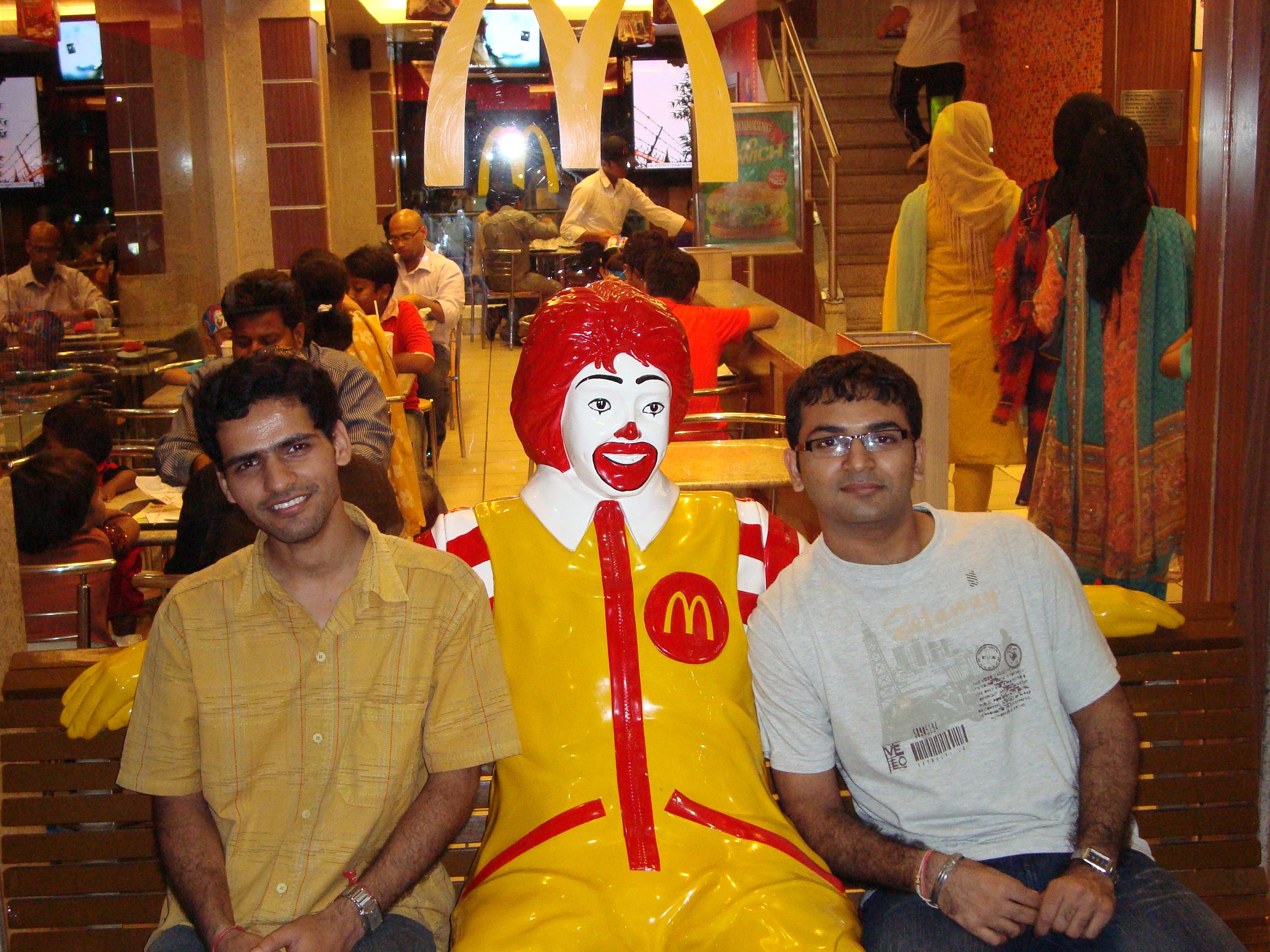 We forced Pankaj to go for Dandia but unfortunately he couldn't find a funti as only couples were allowed 😛
A big thanks to all the people who provided their views and helped me to by this cam 🙂
PS : Thanks to Google for all the dollars.