I have been equally passionate about computer hardware and open source ever since I joined IIIT. Friends usually tease me by saying "Hey dude, you didn't by any IT product this month :D". I always keep dreaming of a better machine and a lot of machines in my room. And the worst part is that I spend whatever I earn in buying new hardware ( I hardly spend on other things like buying flashy clothes, shoes etc.. looks crap to me.. a wastage of money to be precise :P).
I bought my first personal computer in May, 2006. I used it as much as possible. Then there was a puase for a very long time because I didn't have cash to buy new hardware. In November 2006, I got RAship in BIRC and hence I got cash 😀 I bought another 160GB hard disk in June 2007 because that was the craze at that time. And because I had to support more upload space on Bordeaux's FTP 😀 Few months later in August 2007, I bought a new 19″ ViewSonic LCD monitor by spending all the cash I earned till then from RAship and other contract works 😀 Again it was like no cash, no new hardware.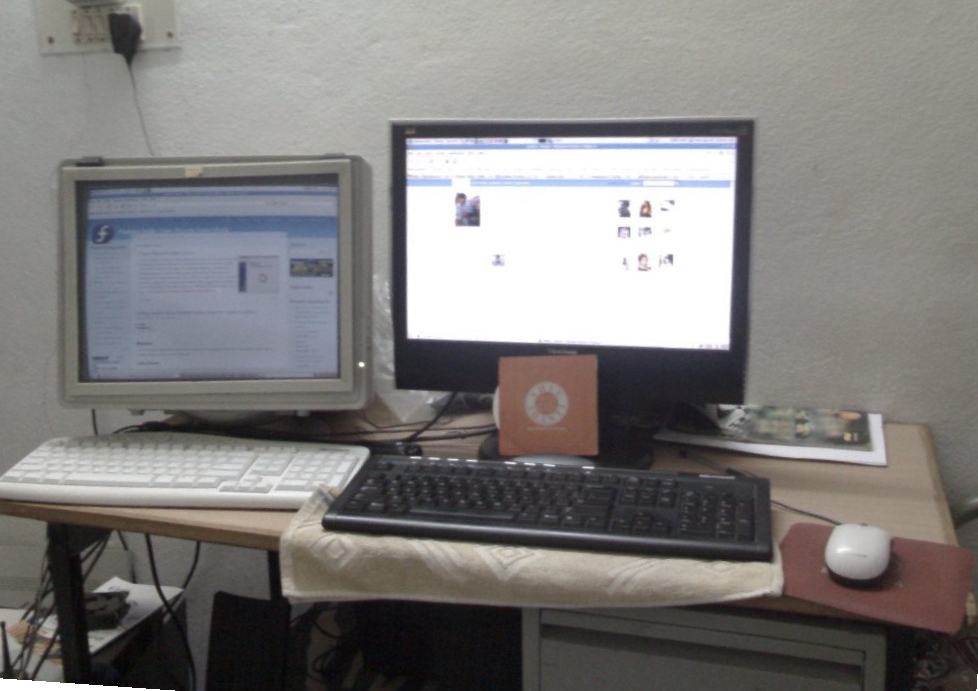 So, by that time I had two monitors and a single cabinet which was not capable of supporting dual display 🙁 As I was out of cash, I had to work harder to get more cash. I did so. And earlier this month I bought new Altec Lancing 2.1 Speakers.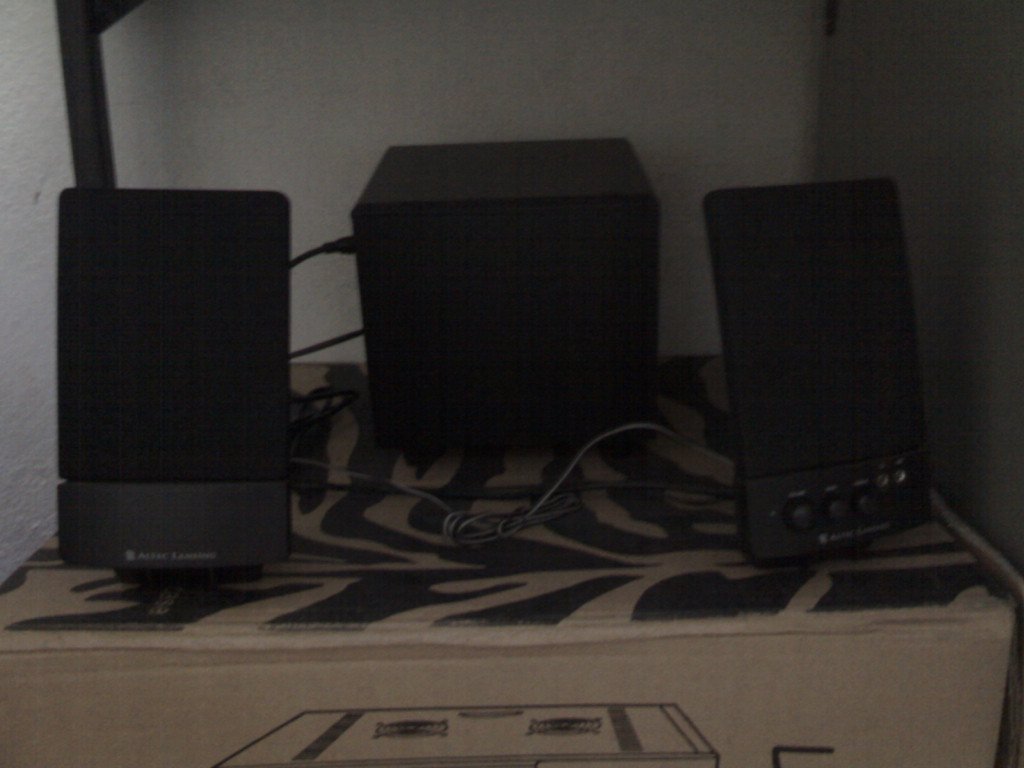 And following them, I bought this monstrous brand new computer. Here is the configuration for the new desktop.
Processor
As I am an AMD fan, so there is no question of going for Intel. I was thinking of buying Quad core initially but then gave up the idea because the cost was increasing beyond my budget. So I decided to go for AMD Athlon64 X2 5600+ (2.8GHz dual core, 2MB L2 cache). This was the first one with 2MB L2 cache with the lowest price 😀
Motherboard
Selecting the motherboard was a really tedious task. Because AMD released its latest 780G chipset recently. A few bugs were reported in forums and I was a bit paranoid while selecting this mobo. But ignoring everything, I decided to go for Gigabyte GA-MA78GM-S2H AMD 780G chipset because this motherboard is currently carrying the best onboard graphics card in the world. ATI Radeon HD 3200 is the onboard graphics card for the mobo. The other reason for going with this mobo was the damn HDMI port 😀 May be it will come handy when I'll have my LCD TV 😀
RAM
The easiest part to select. I went with Transcend DDR-II 800MHz 2GB x 2 ( total 4GB). I think thats enough for the coming year.
My room has become messy and its really really becoming hot due the heat emissions from the two damn processors.
BTW, the new cabinet has this awesome small LCD display for displaying temperature and other system activities.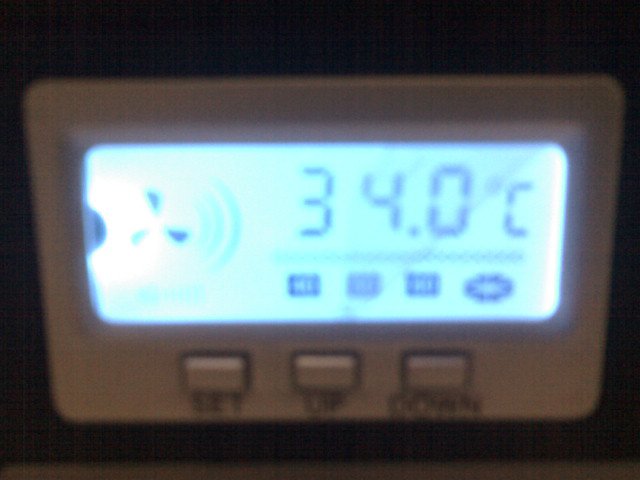 My room now looks like this …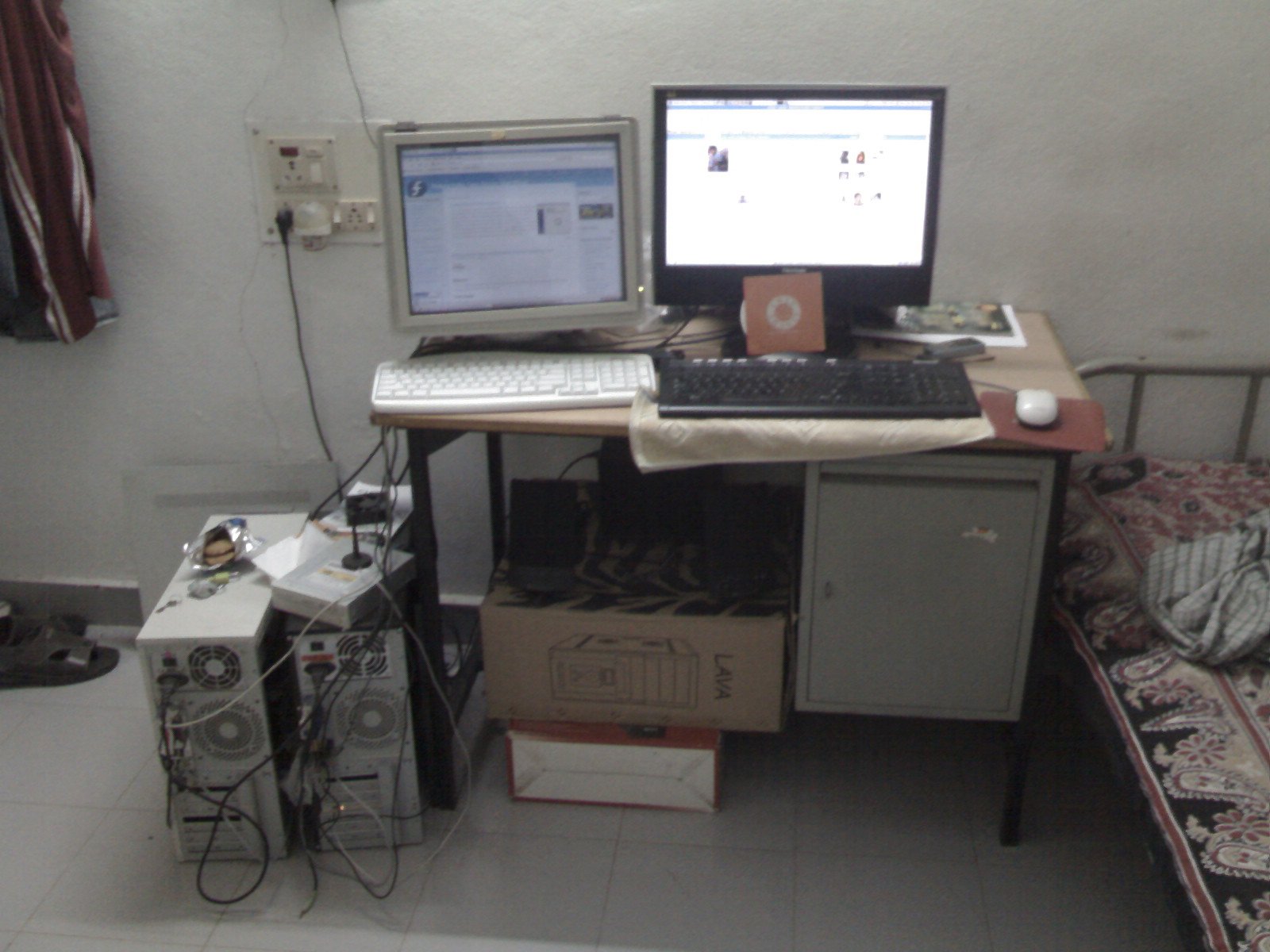 So, I have my own small LAN here where I do all the testing stuff with different servers and firewall configuration. I have got a new platform for exploring the world of computer networks. Its fun to work on two machines 🙂 Ok. Here is the last image with Antitrust on one machine and I Robot on the other 😀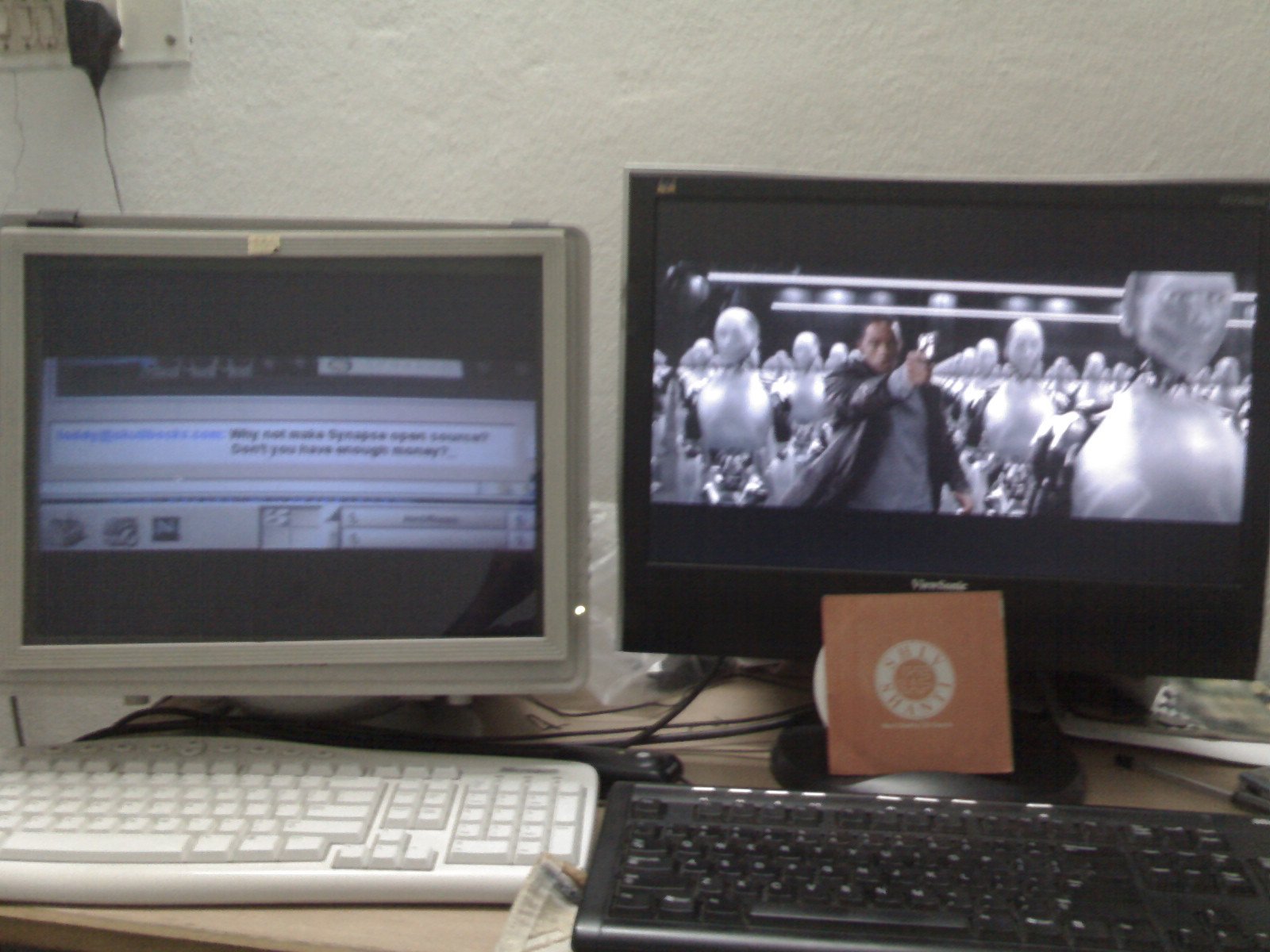 Adios,
Kulbir Saini aka General Bordeaux 🙂