It seems to me that right now entire IIIT is worried about just two guyz. And the two guyz are SKP and ORB. Why??? Because they are going to get their MS soon. :O Yes!!!! This is an event which will never happen again ever in history of mankind. And I am one of those guyz who are are waiting for the heavenly event to happen. But I am not the only one who is waiting for this. From bloggers, it includes Pati himself, Rama, Shark etc.. and thousands of non-bloggers. In reaction to shark's blog, after struggling for hours I made these 😛 Click on the image and read clearly in higher resolution.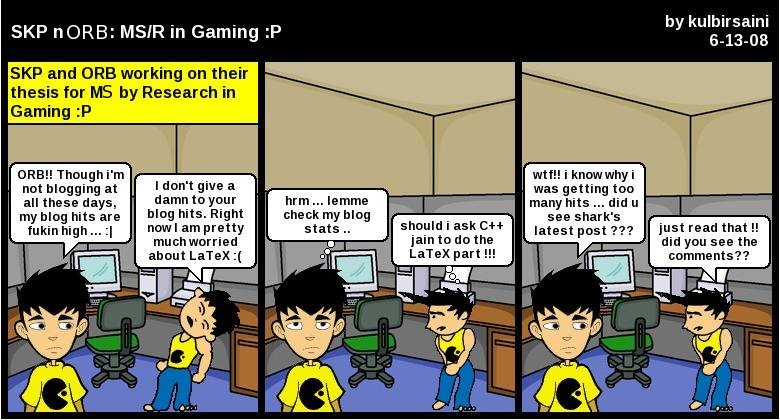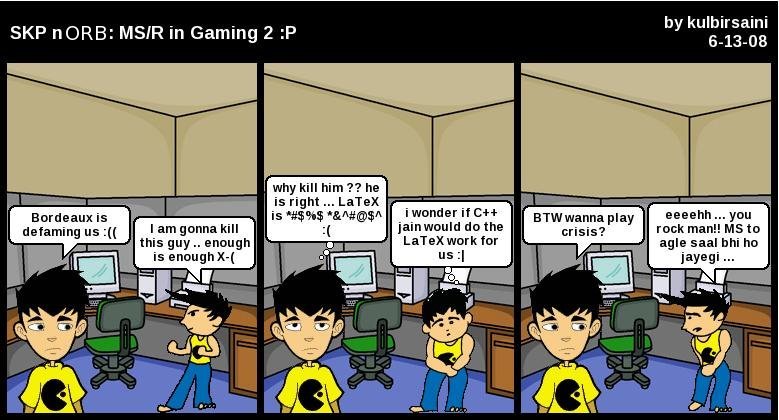 No offense to anyone … this is just for fun 🙂
PS : @SKP, ORB don't kill me sir jee….